HISTORIC INN ROOMS & CABINS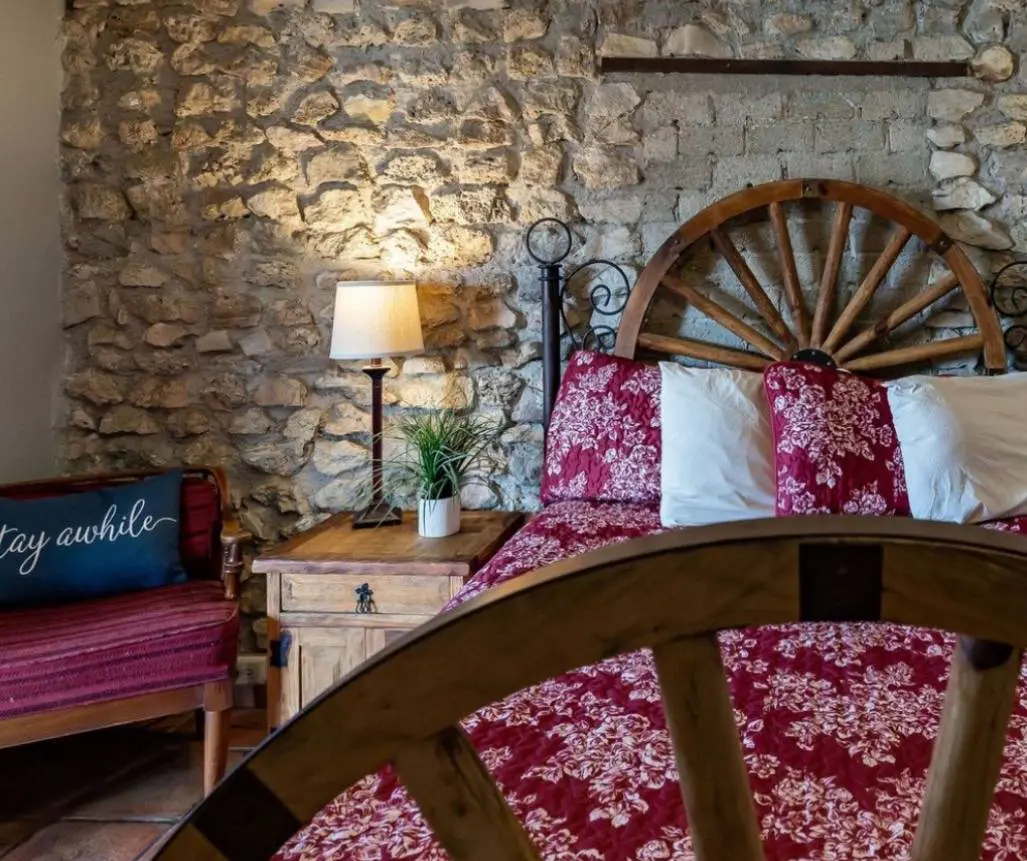 Guests will enjoy a quaint stay in one of our rustical cabins or historic inn rooms in the middle of Leakey, Texas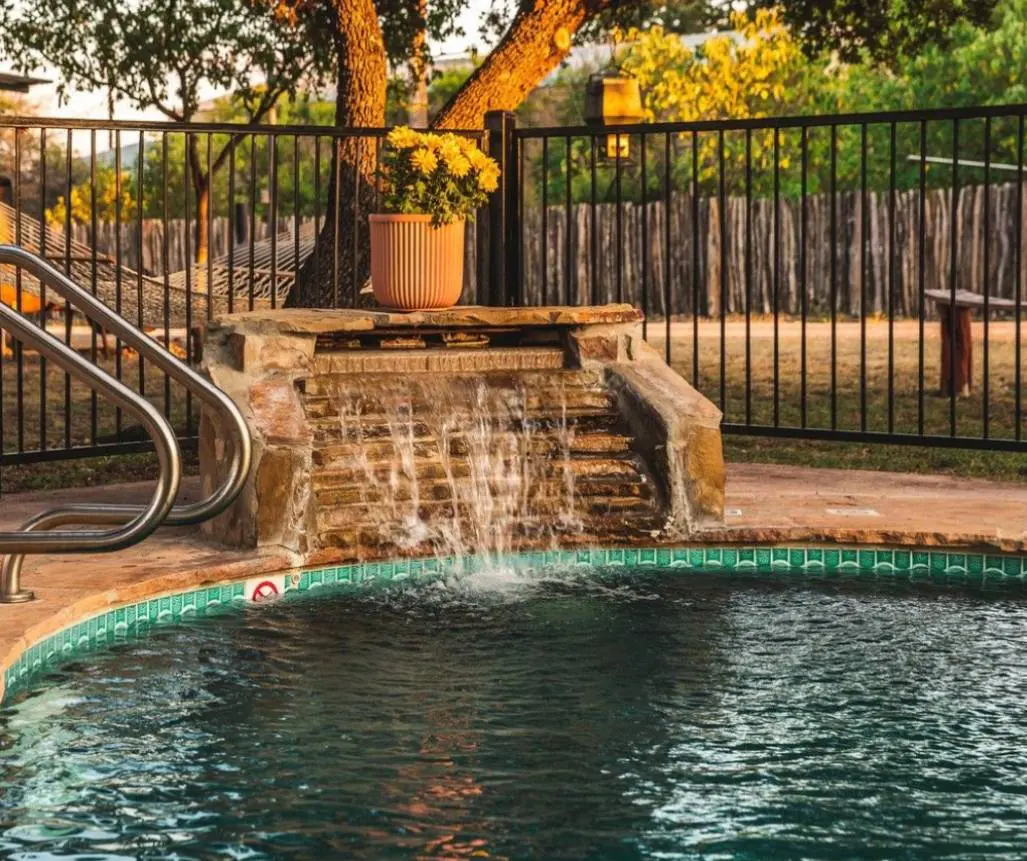 Our relaxing guest pavilion & pool are available to hang out with friends, and get some great Texas sun. Pets not allowed in pool area.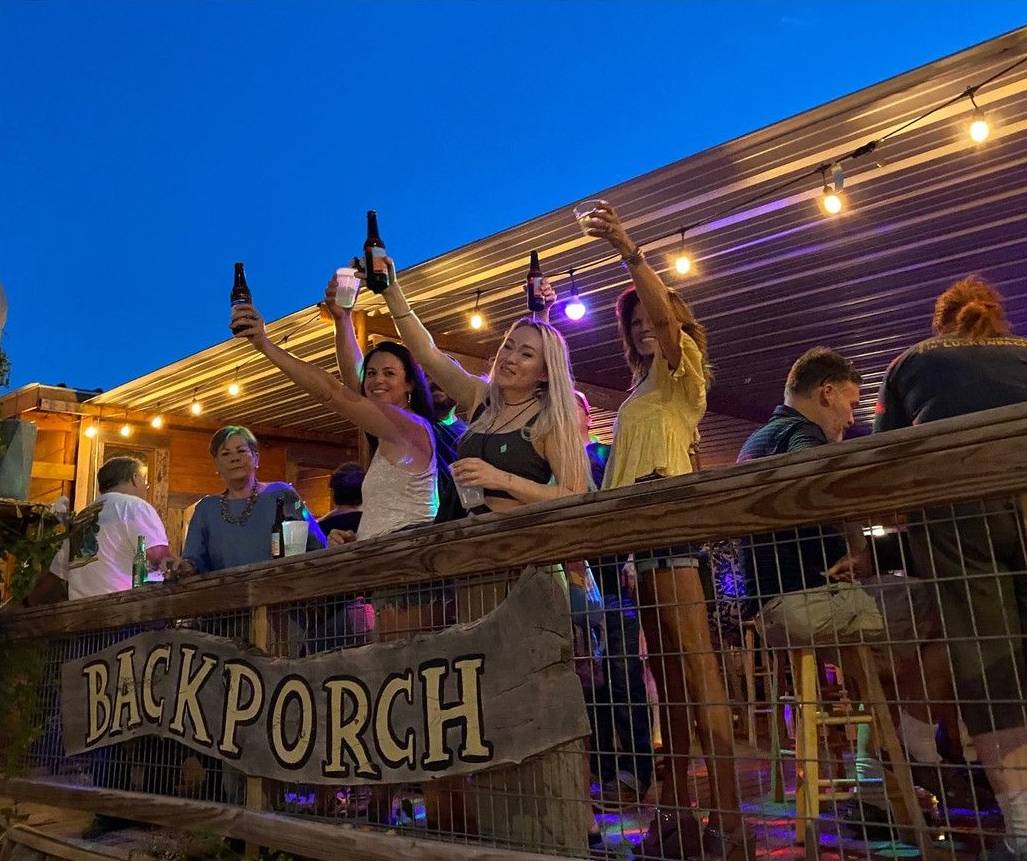 Mon & Tue- Family Game Night   Wednesday- Karaoke Night   Thursday- Tx Hold'Em Night   Friday- Live Music Night
Bradley and Dallas Hart are the owners of The Historic Leakey Inn. We very much look forward to your stay with us! We have three FANTASTIC kids, Hailey, Haden, and Karson, plus our dog Max (who thinks HE owns this place). We are a happy family-owned business and we LOVE it. We are so blessed that our oldest son Haden has decided to jump on board with us and assist us in moving forward with some great additions! Our son Karson is our Head Bartender and looks forward to making your favorite beverage. Our daughter Hailey works at The Texas Hill Country River Region and can help set you up with all the great activities we have going on in our area. Visituvaldecounty.com  We also welcome Christopher Conrad to our family as he will take our daughters hand in marriage in October. God is great!
We started our adventure in the corporate restaurant business! Opportunity knocked and we went on to open our own restaurants, three of them, until a restaurant fire put us in a whole new world. We took a little vacation, out of the country, to reevaluate things and take a deep breath. 
After many prayers and contemplations, God took us on a journey that was filled with many entruprenual adventures and projects that glouriously landed us in Leakey, Texas.  What a ride! We are happy to say, it's not over! We are truly excited about up and coming projects happening at The Leakey Inn. 
We hope you can swing by and say hello and check out all that we have going on around here or book a stay and take a few days to enjoy the Frio Canyon.
Thanks for reading, I hope it was interesting enough.
Please note, we generally accept bookings by phone from 10:00 am - 7:00 pm Monday thru Saturday.
Sundays are for rest and family time but we are AVAILABLE for "ON PREMISE GUEST ASSISTANCE" & "DAY OF" Reservations.
Online Booking is Live & Available but please reach out if you need assistance. Thank you.