We are so happy that you chose us!
Reservations
Please note that we generally accept reservations BY PHONE Monday thru Saturday 10:00 AM - 7:00PM.
After hours, we are available for emergencies. Guests that wait until late in the evening to book may put themselves in a bind.
We try to enjoy Sundays off with family but are always available to guests on premise that need assistance.
Please book online on Sundays or call on Monday after 10:00 AM.
CANCELLATIONS
Cancellations made 2 or more months in advance will not pay a cancellation fee.                                                               
Cancellations outside of 2 weeks will be 20% of nightly rate.
Cancellations within 2 weeks will be charged for one night.
Cancellations the day prior or the day of will lose the entire cost of the stay.
We cannot make exceptions to cancellations due to family emergencies or weather.
*Groups- Cancellation Policies need to be discussed upon booking
​
We Are Family Friendly
All bookings must be made by a responsible person that is at least 21 years of age and that person must be present for the duration of the stay.
Any exceptions to this rule will need to be discussed with the owners prior to booking.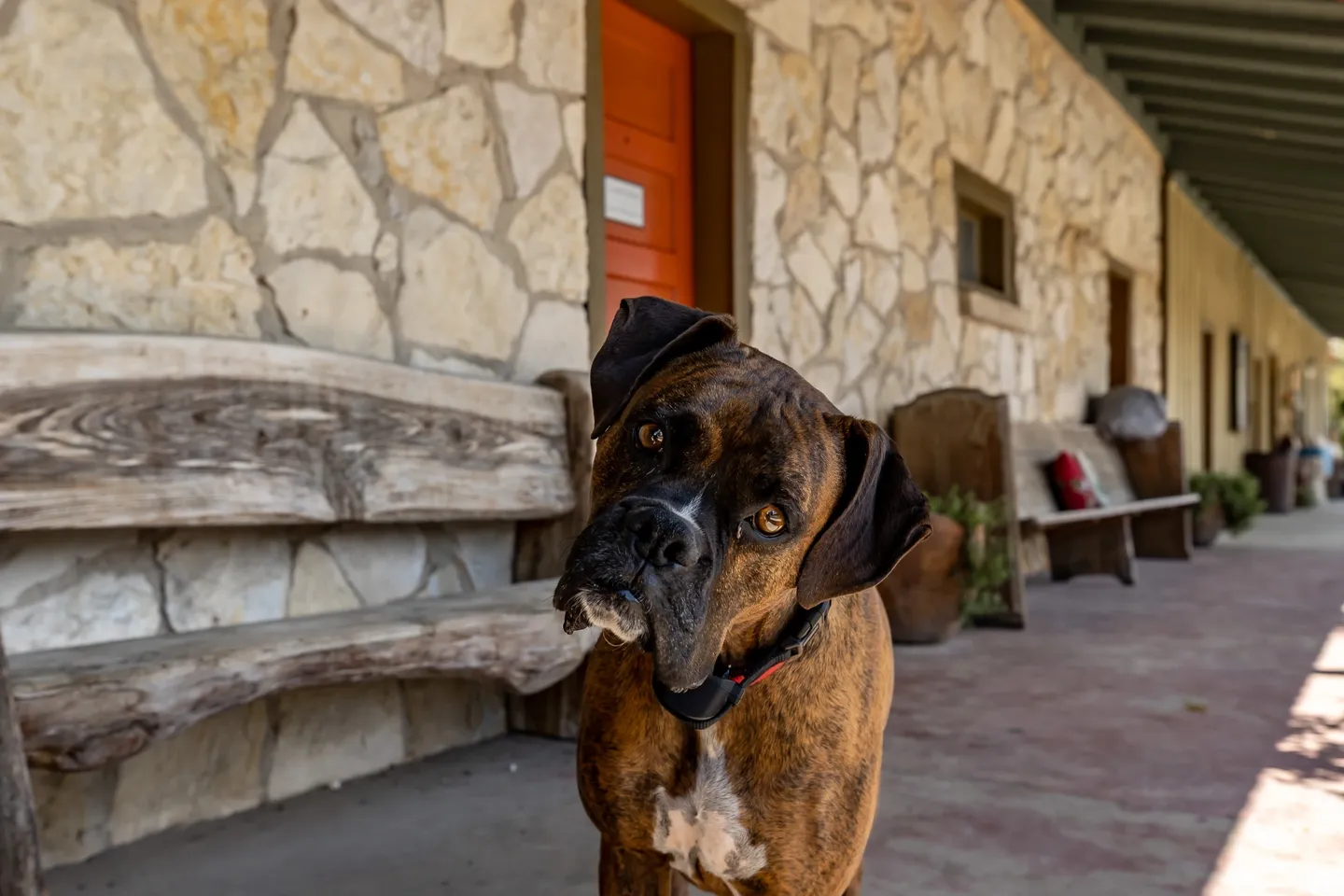 Max is our house dog. If he is a bother, please let us know.
~Guests with Pets or Service Dogs~
Please Agree to the Following Pet Policies:
Pets are welcome for $20 per day regardless of size, pets over 35 lb must be approved.
No charge for service dogs with legal papers and we may ask to meet your service dog to make sure they meet ADA standards.
Pets that leave friends behind (pets not on flea/tick meds) will be charged $300.
Not registering your pet will result in $200 fee.
Our #1 Rule is No Pets On Bedding. It will result in $200 charge to replace all bedding.
We, unfortunatly, have received a few bad reviews from guests that did not abide by this rule and were charged. Please understand that we do not take pleasure in charging to replace the bedding. In order to protect guests that are sensitive to pet dander, we do not allow any pet hair in our laundry system; we throw it away. When guests do not abide by this rule, our staff has to put in overtime to thoroughly clean the room and we have to take time out of our day to reorder bedding.   Thank you for understanding.
* Pets must be kenneled in room while owners are out.
* Pick up and properly dispense of all pet waste on the property.
* Pets are not allowed in pool area and must be on a leash while out on the property.
* Sweep up any shedding, water from the bowl, or food in the room before departure.
* Pet owners will be responsible for their pets entirely, including cleaning up 100% after pet.
* Any costs endured by us for your pet will be doubled and charged to the credit card on file.
Please help us continue being pet friendly.
If we have not answered your questions, please do one of the following:
Call Us: (830) 232-FRIO (3746)
Text Us: Bradley (210) 288-3449
Dallas (830) 486-6007
Haden (830) 261-1127
Email Us: [email protected]
Privacy Policy:
The Leakey Inn respects and is committed to protecting your privacy. We may collect personally identifiable information when you visit our site. We also automatically receive and record information on our server logs from your browser including your IP adress, cookie information and the page(s) you visited. We will not sell your personally identifiable information to anyone.