The history of The Historic Leakey Inn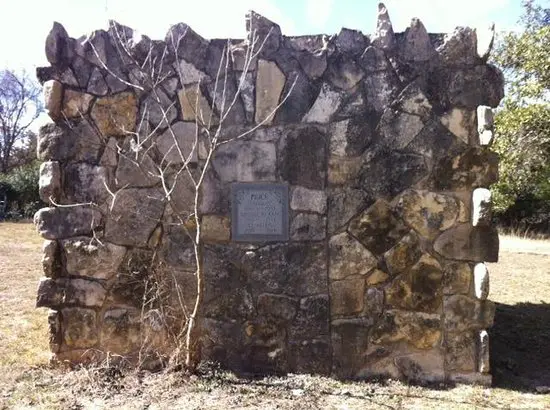 HISTORY OF THE HISTORIC LEAKEY INN
The Historic Leakey Inn is located on Cedar Hill and was built in 1929 by Charles Price, son of, Tom and  Missouri Price. Originally, the "Tourist Courts" sometimes referred to as "The Rabbit farm", built out of  native limestone, contained rooms that were divided by parking garages. 
During the time of the Roaring 20's where the streets were filled with opportunity and medicine shows, the progressive Price family thrived. 
​In 1912, they built a 2 story building south of the plaza in Leakey where they owned the Price Hotel, grocery store, cafe and confectionery. Unfortunately, this building no longer stands. Charley Price added a  lean to building movie house where locals came together every Saturday night to enjoy Prices Picture Shows  where they watched those oldies such as Lightning Brice & Tarzan. He also brought the first radio to town that mostly produced a lot of scratching noises but was exciting none the less. 
Charlie built the first elevated cistern at the hotel where he piped water there and to other areas in the county. He built the first service station in town which was built with the same native limestone as the Inn and is located directly across the street. 
He served in WWI with the 8th Platoon Co.
Missouri Price had more than one nickname including "Ma Price", "Sukie" and "Missoura".
Although in the 20's women were not permitted to vote, she along with other ladies served as the president of the Leakey School trustees due to the resignation of the men that served on the board. 
Missoura was very well known for her confectionery handdipped sour ice cream and homemade waffle cones. Back in those days, cream had to be brought in from Sabinal and Uvalde along Silver Mine Pass where they drove Model T trucks across 6 river crossings to and from. During floods, they transported the  cream by boats. 
Beauford Williams bought the Courts from the Price family and later sold to the McIntosh family who opened The Welcome Inn.
The Mcintosh family sold the Inn to the Nelson family.
Deb Rose bought the inn in the 90's and opened the well known D'Rose Inn that attracted motorcycles from all over the world. 
In 2013, Bradley and Dallas Hart bought the Inn and changed the name to The Historic Leakey Inn. Us, along with our three great kids Hailey, Haden & Karson along with our boxer dog Max own & operate The Leakey Inn. We would love a review from you! @leakeyinnbar
The Price Family now resides in the mausoleum, that was built by B. Buchannan, on the west side of the property. 
According to the deed, others may be buried on the described property as well.
www.leakeyinn.com 830-232-FRIO